AWS Database Services Overview

7
Types of AWS Databases
AWS provides a wide range of fully managed, purpose-built and both relational and non-relational database services specially designed to handle any kind of application requirements. From fully managed database services, a data warehouse for analytics, to an in-memory data store for caching, AWS has got it all.
You will find an AWS Database Service for just about any kind of database requirements. One can import an existing MySQL, Oracle, or Microsoft SQL database into Amazon's databases or even build their own relational or NoSQL databases from scratch.
Following are different types of database services provided by AWS: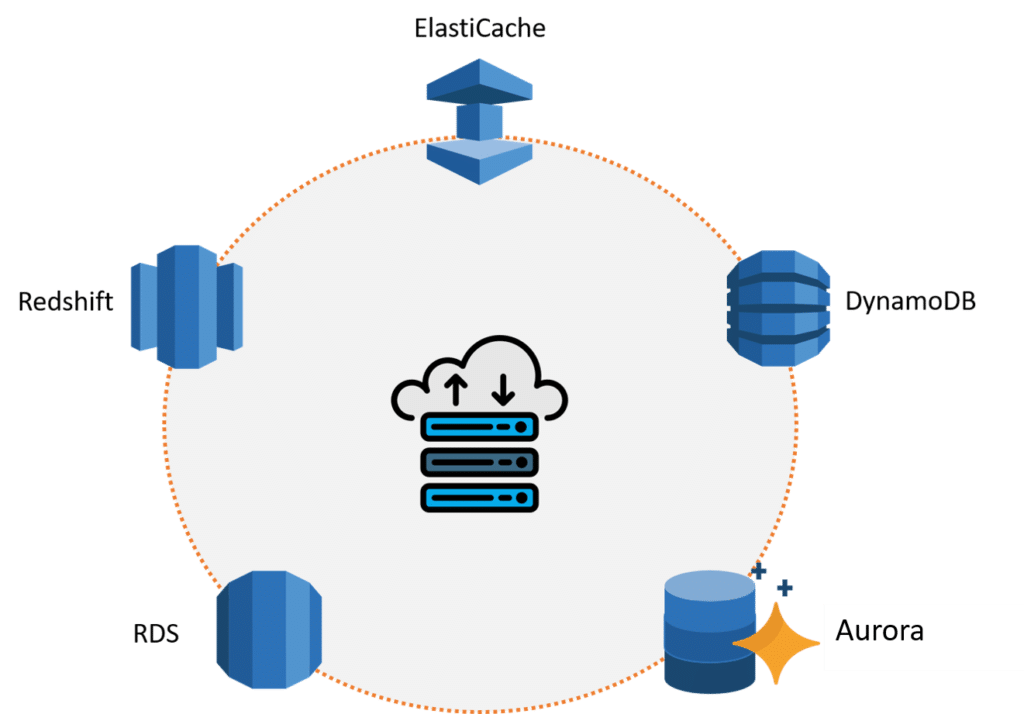 Relational Database: In relational databases, the data is usually stored in a tabular format. Relational databases particularly use structured query language (SQL) to run queries to perform operations such as insertion, updating, deletion, and more. AWS provides following relational database services.
Amazon RDS
Amazon Redshift
Amazon Aurora
Key–Value Database: The key–value database is a type of NoSQL database where the method of having a value attached to a key is used to store data. Meaning that the data is composed of two elements, keys and values.
In-memory Database: This type of database is primarily based on the main memory for computer data storage. Basically, an in-memory database keeps the whole data in the RAM. Meaning that each time you access the data, you only access the main memory and not any disk. And the reason that the main memory is faster than any disk is why in-memory databases are so popular.