What is Multi-Threading in Java?
Executing more than one thread simultaneously is called as multithreading.
Multithreading is best suitable at the User Application level.
Multithreading allows running two or more parts of the programs concurrently.
Example: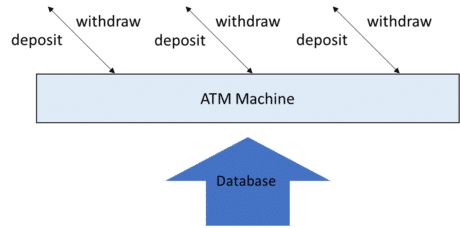 In the above picture, for each deposit or withdraw, separate threads will be allotted for each user.